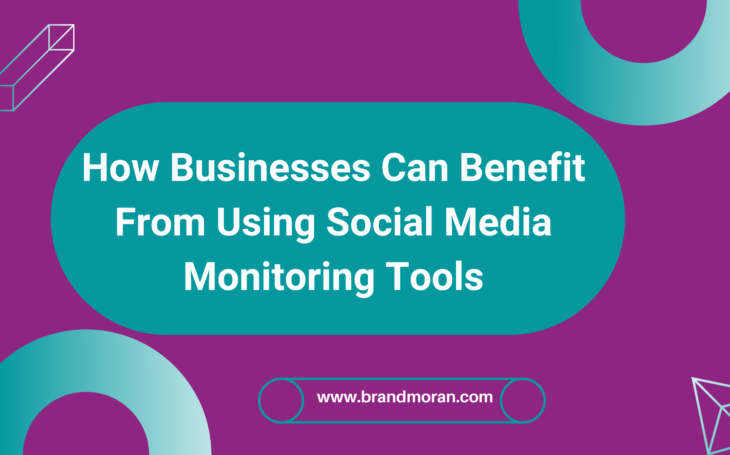 Social media monitoring provides a platform for brands to interact and engage with consumers. According to EveryoneSocial, 2021, 71% of social media marketers say that social media monitoring gives them useful information about consumers. 
Whether positive or negative, these insights allow businesses to identify and improve their brands. However, many businesses still struggle to attract and retain customers because they don't understand the immense benefits of using social media monitoring tools. 
Fortunately, this article seamlessly shows you why you need social media monitoring tools for your business.
Benefits of using Social Media Monitoring Tool as Business
Here are the benefits of using social media monitoring tools as a business
Improves Response Speed
The speed of response to customer queries can make or break your brand. Speed makes customers feel valued, paints a good picture of brand quality, and creates customer loyalty. However, identifying customer queries across voluminous social media platforms is impractical without a dedicated monitoring tool.
Some social media users may fail to tag your brand social media hence missing out on those conversations. However, when you using a social media monitoring tool, you can pick on all those conversations, respond on time and monitor progress.
Manage a Crisis Situation
In the digital world, one bad tweet or post can damage your brand, hurt companies revenue and distort a good brand reputation.
A proper social media monitoring tool scans the social media network, picks brand mentions, and escalates them to you. Social media monitoring tools use features like timely notifications and alerts for faster response speed. 
With a social media monitoring tool like Brand Moran, you will get instant SMS alerts when your brand or tracked keyword is trending on social media or web.
Know Your Brand Sentiments
You can easily know the position of your product/services in the market based on people's reactions. Obviously, you want the best for your brand, but the ultimate jury is out there, especially in the social media space. 
Social media sentiments about your brand, whether negative or positive, helps you to know the place of your product/services seamlessly. However, it is hardly possible to scan through the entire social media space to identify your brand's sentiments. 
Fortunately, a social media monitoring tool makes everything seamless. It allows you to sniff and collect conversations, find rapid changes in brand conversations, and obtain total brand engagements on social media platforms. 
Improve your Brand
While social media offers huge marketing potential, the reviews and feedback pinpoint the areas of strengths and weaknesses. With such invaluable information, you can identify and act on the areas that need improvement.
Social monitoring and listening tools like Brand Moran bring everything home. Here, you seamlessly identify negative brand mentions across various social media platforms. The good news is that you find such information in real time, and hence you can correct the mess before it goes out of hand. 
Track and Edge your Competitors 
One way to grow your brand is knowing how to tackle your competitors. Competition can choke your business and deny you a healthy environment to survive or expand. 
While there are a handful of ways to clip competition, tracking your competitors is a reliable and proven endeavor. Social media monitoring tools offer a platform to track your competitors' brands on various aspects like brand mentions, total engagements, and social media scores. 
This allows you to make data-driven decisions for your brand and avoid mistakes with your own ideas. Furthermore, you can easily align with industry trends and find suitable social media influencers for your brand.  
Enhance Brand Image
Social media monitoring tools provide many features that make it easy, fast, and effective to identify and respond to potential clients. Furthermore, you can identify and improve on weaknesses in time. Because of all these benefits, your brand's image is enhanced, and you won't struggle to boost your leads.  
Conclusion
This article is crystal clear, and you don't struggle to see the amazing benefits of using social media monitoring tools for your business. Brand Moran is one of Kenya's top-rated social listening and monitoring tools tailored for Brands in Kenya. Don't hesitate! Sign up and get started with your brand while the clock is still favorable.