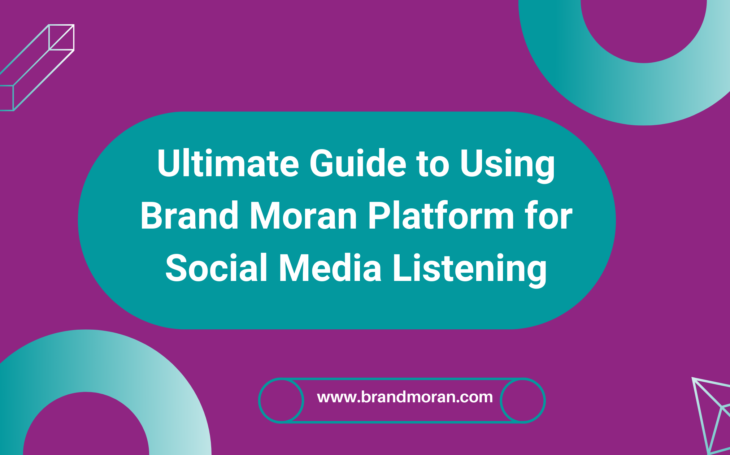 This guide shows you how to create an account on Brand Moran and get started with social media listening.
Introduction
Almost 61% of businesses now have a social listening system in place and are monitoring keyword mentions, according to the state of social media listening in the 2022 survey. You may also decide to start monitoring your brand performance online in Kenya. You will need a social media listening and monitoring tool. One of the affordable social media listening tools is Brand Moran.  
Therefore, you will need to create an account on the platform to use this platform. Setting up your account for social media listening, digital monitoring, or hashtag tracking on the Brand Moran platform is quite easy. The process involves only a few steps. In this article, we guide you step by step on how to create an account on the Brand Moran platform.
How to Create Account on Brand Moran Platform for social media Listening
Here is a detailed on how to create account on Brand Moran before  and use Brand Moran for social listening.
Step 1. First, you need to register on the platform. Click on this registration link to visit Brand Moran. Enter business name, Email and password. Ensure you allow the app to track your brand on Twitter and authorize the app.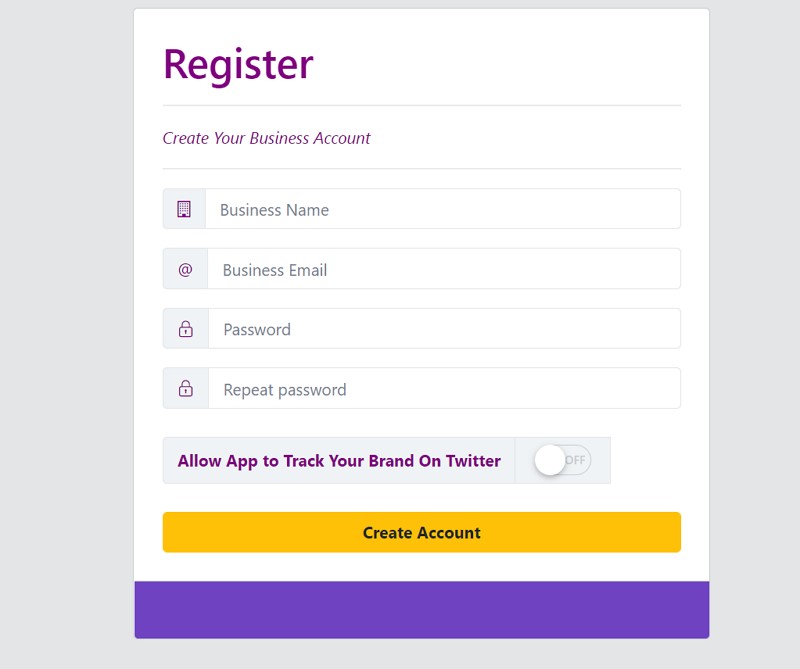 How to Set up Social Listening Project
Step 2. After that, verify your Email and log in. Next, go to "Project Tab" on the home menu to start creating your social listening project.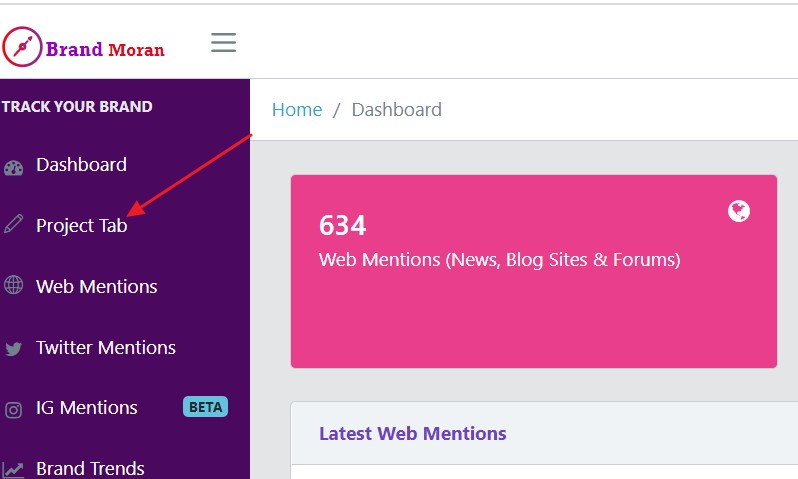 Step 3. Next, click on the "+" icon on "Projects" to create a project. A pop-up window will appear to allow you to add your project. Under the "Project Name" give a name of the project and give a brief of what your project is about under "Project Description."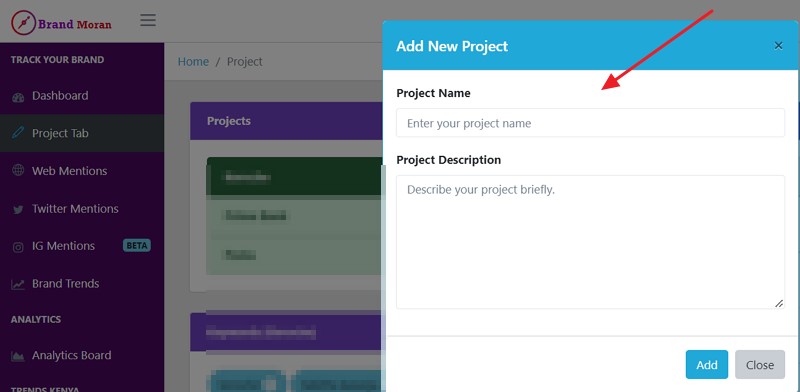 Step 4. After that, you need to enter the keywords or hashtag that you want to track online. Click "+" under the "Keywords," and the name of your project will appear alongside. For this case the project name is "Marketing."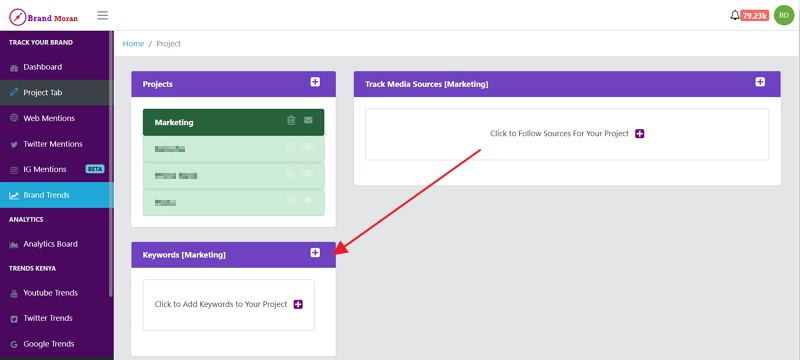 Step 5. Now, a keyword pop-up window will appear. Enter the exact keywords you want to track, say "digital marketing". It could be your brand name, employee name like your CEO, industry name or a hashtag. Ensure you turn on Twitter tracking on "Track keyword on Twitter." You can track the keyword globally on regionally that is Kenya.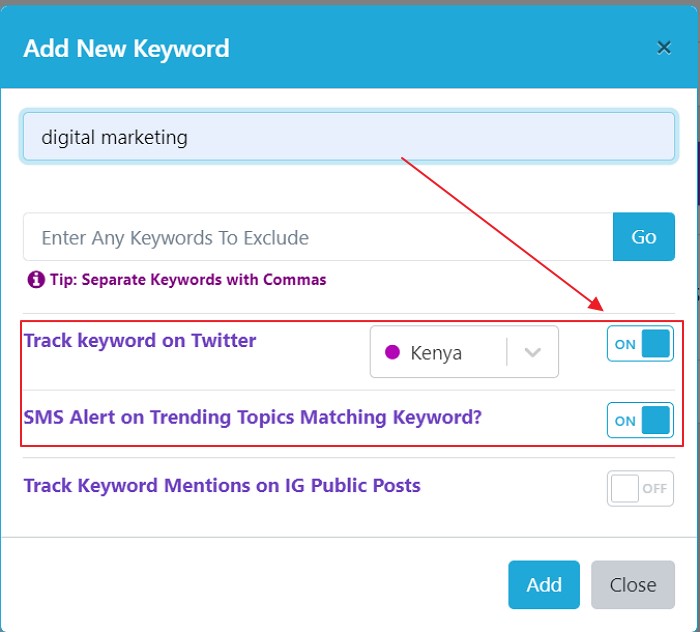 Step 6. Now, to get real-time alerts on your phone whenever your tracked gets a match online or trends, you turn on SMS alert. Also, you need to add your phone number in the "Settings" menu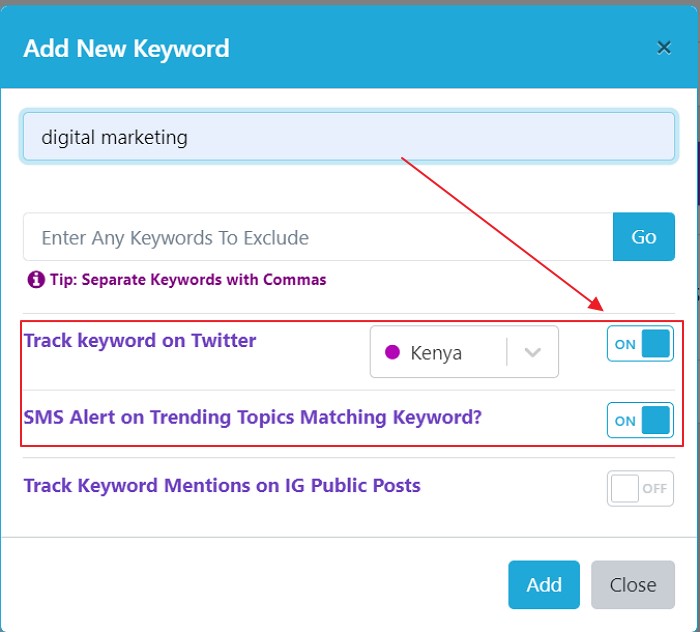 Note: You must add your phone number in the Account "Settings" menu to get real-time SMS alerts.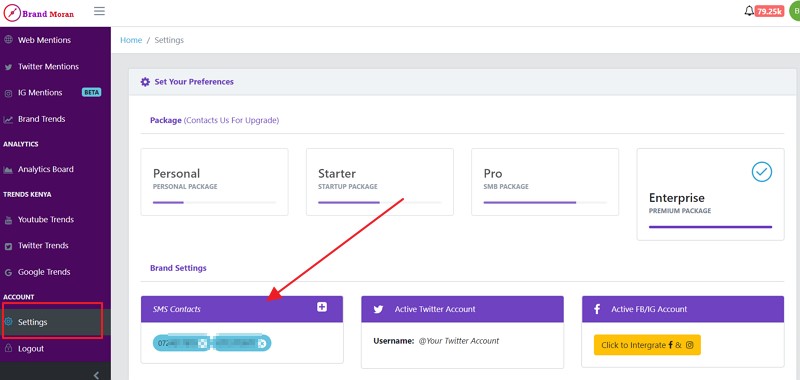 How to Monitor Your Brand Digitally on Brand Moran
Step 7.  Also, you can track the Kenyan web using the Brand Moran platform.  Moreover, Brand Moran can track 100+ local dailies and Kenyan blogs. Click on "Track Media Sources" and click on "Follow" to track relevant blog or local daily.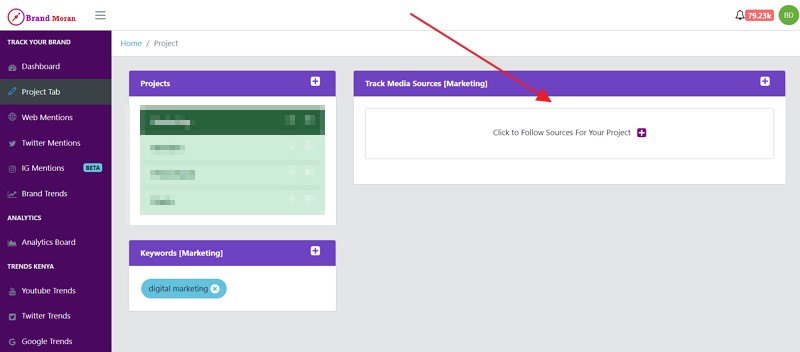 You can "Track All" media sources if you wish.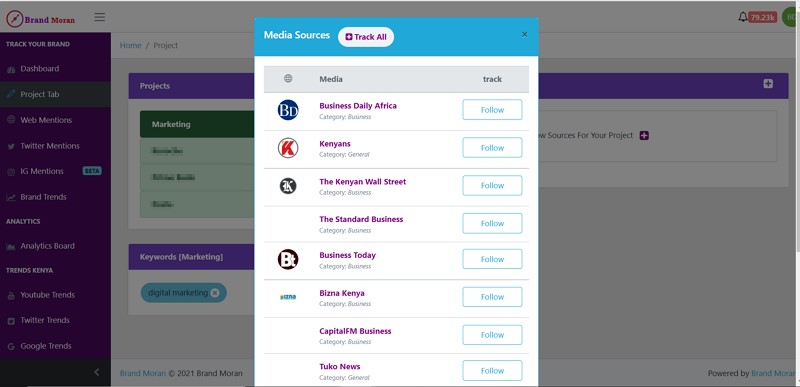 Step 8. Congratulations! You have successfully set up your social media listening project on Brand Moran. Now, go to the dashboard and monitor your mentions. You can check web mentions and Twitter mentions for some insights.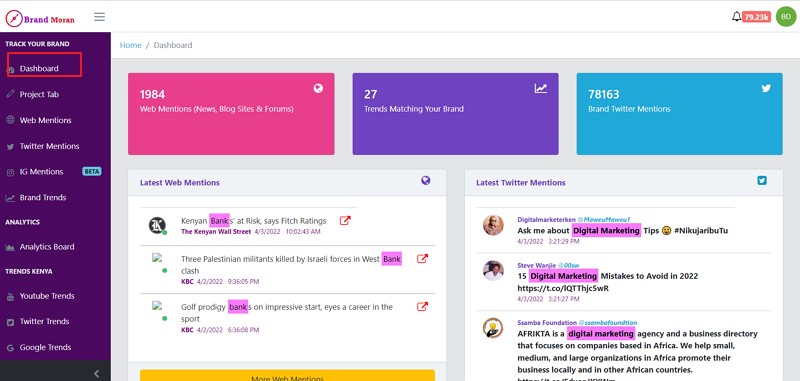 Step 9. After some hours and days, check the analytics dashboard to get a quick report. You can filter according to Web mentions, Twitter mentions and Instagram mentions.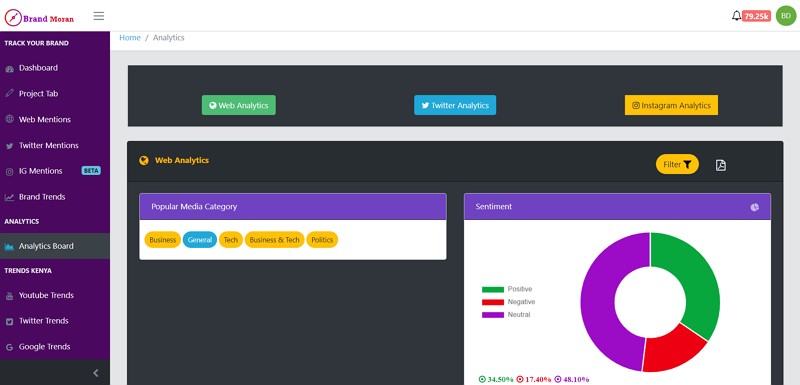 Bottom Line
That is how to create account on Brand Moran. You can then start your social media listening project to keep tabs on what is happening around your Brand. If you need help with setting up an account on Brand Moran, don't hesitate to contact us via Email at info@brandmoran.com or Call 0727501977