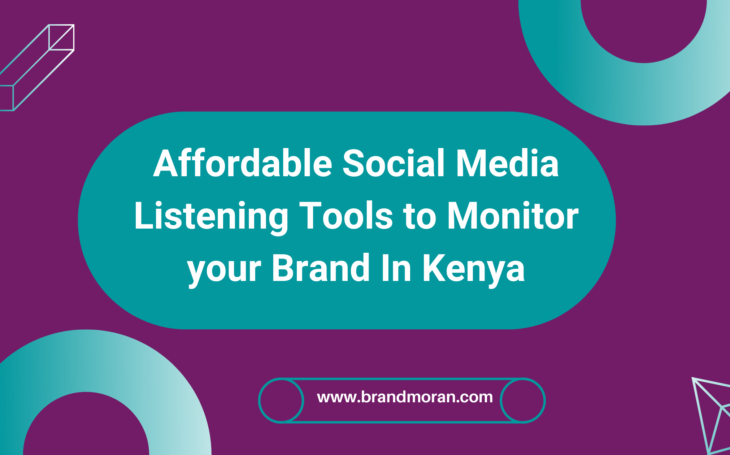 BrandMentions social media listening monitoring toolAre you looking for an affordable or free social media listening tools? For the success of every social media listening, there should be a suitable social media listening tool. Social media listening is increasingly becoming crucial to unearth online customer insights. As a brand, you should not be left behind.
While social media listening and monitoring are becoming more important for brands, many are discouraged by the pricing. You are probably searching for the best free social media listening tool, which is why you have clicked this article.
Fortunately, this article makes everything easier by giving you the list of top free social media listening tools to monitor your brand in Kenya.
5 Social Media listening Tools to Monitor your Brand
Now, let us see some of the affordable social media listening tools available in the market.
1. Google Alerts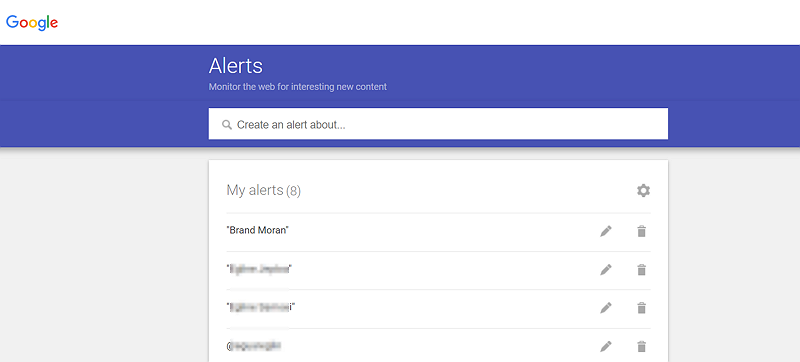 Google Alerts is one of the simplest yet most useful free social media listening platforms. If you need an app to alert you on new content, hot trending topics, brands, and competitors, then Google Alert could be a good bet. It simply sends an automatic email notification when the result matches the queried keyword.
Pricing: Free
2. Brand Moran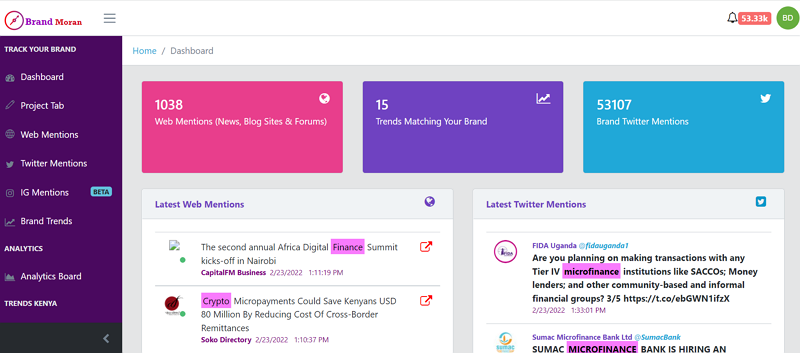 Another affordable social media listening tool is Brand Moran.  It is a powerful AI-powered social media listening tool designed for brands in the Kenyan market. This tool offers nearly every feature you demand from social listening and brand monitoring tool. The tool allows users to track keywords and hashtags to seamlessly find out who is mentioning your brand or that of your competitor and sentiment analysis.
Moreover, it gives you real-time updates via SMS on what is trending on social media platforms such as Twitter and Instagram and more than 100 Kenyan blogs and dailies. Therefore, if your brand appears in an article or headline of a news website or blog, this app can send you real-time alerts via SMS
Besides, you will get location insights across Kenyan regions on where your mention and popular users mention your brand. This can be a good lead to getting online brand advocates or influencers. The good news with Brand Moran is that it provides a 2-week trial period. Here, you access all features without paying a single coin.
Pricing:
Small Business: $300/Month
Companies: $500//Month
Solopreneur: Negotiable depending on needs
3. BrandMentions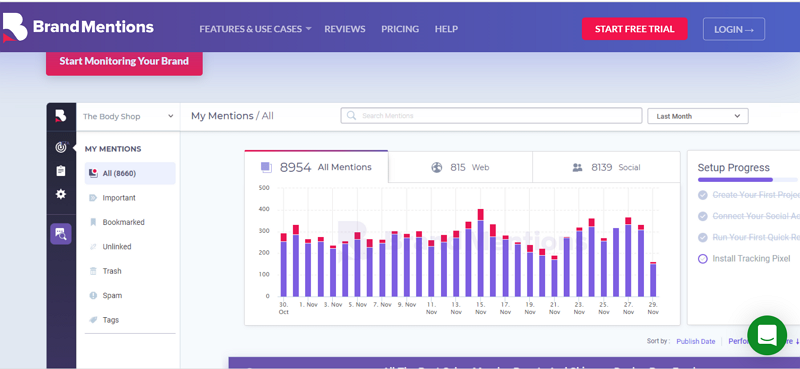 BrandMentions is one of the affordable social media monitoring tools for your brand. This program allows users to track your brand mentions or that of their competitors across various news and social media sites. You can also monitor hashtags, get real-time alerts, sentiment analysis, and historical data depending on plans
The 7-day free trial version offers both hashtag and brand trackers to monitor hashtag and brand performance across various social media platforms like Facebook, Twitter, and Instagram. Remember, better advanced features like historical mentions are only available on the paid version.
Pricing:
Growing business: $ 99/month
Company: $299/month
Enterprise/agency: $ 499/month
4. Twilert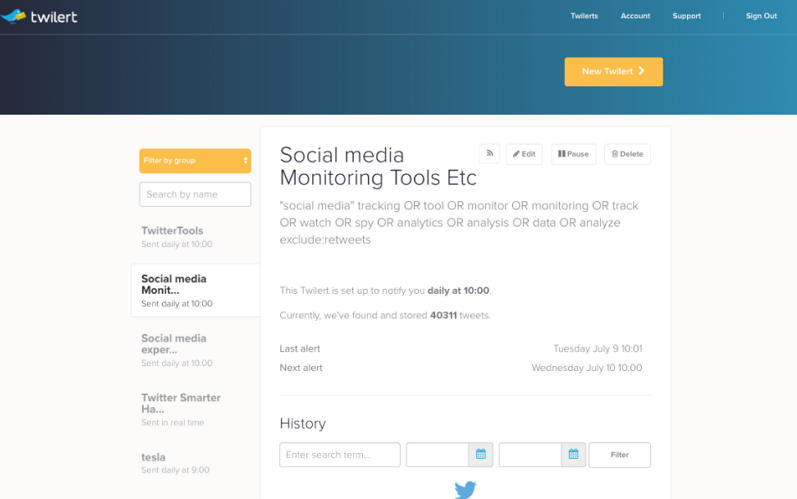 As the name suggests, Twilert is a social media listening tool dedicated to the Twitter audience. Although it comes with three paid plans, Twilert has a daily free offer. This offer is a simplified daily alert that allows users to track any topic, account, hashtag, or specific term. Also, if your target audience is on Twitter, then Twilert could be a simple and cheaper option. You will be obliged to upgrade to the paid versions for more analytic tools.
Pricing:
Solopreneur: $9/month
Professional: $19/month
Agency: $97/month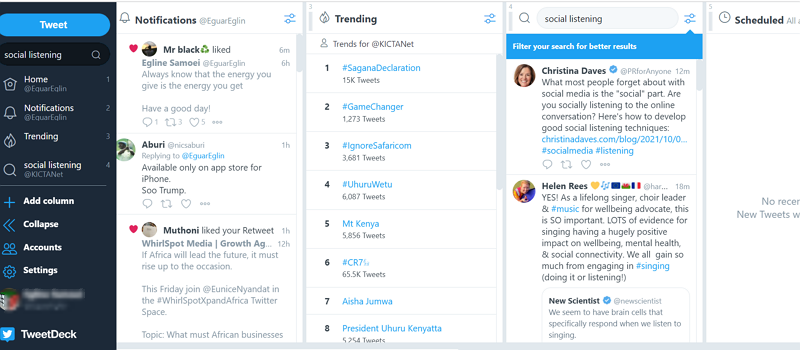 Although TweetDeck is a publishing tool, it can be a reliable Twitter-based social media listening tool worth monitoring your brand. Although it doesn't have several critical social listening and motoring features, its simplicity and good results make it a tool to consider.
To add on, this program allows users to organize their social profiles and conversation in one dashboard. Furthermore, you can use the search button to search for specific keywords. This way, it becomes easier to view recent activity on every social network page.
Pricing: Free Other Social Media Listening Tools in the Market are:
Bottom Line
In conclusion, finding the best free social media listening tool for monitoring your brand is not challenging. You just need to know your budget, which platforms to track and the features you want. The tool that suits your needs and get started.
With that being said, if you need a feature-rich African-based social listening tool, Brand Moran won't let you down.
You can contact us at info@brandmoran.com or call 0727501977 so that we can help you set up an account.