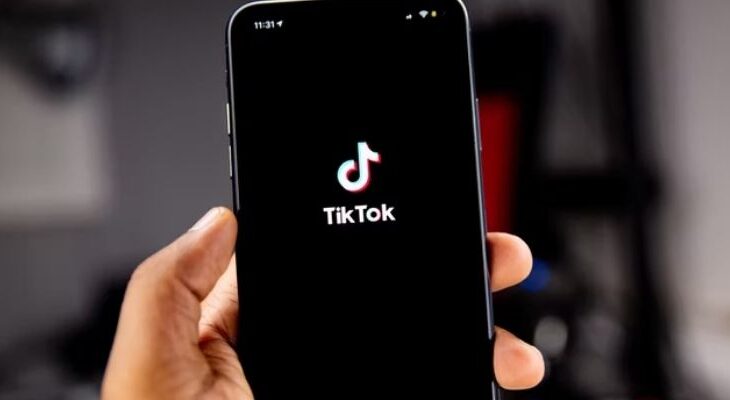 How TikTok is changing the music industry In Kenya
TikTok is a social media app for creating, sharing and discovering short videos and is owned by Chinese company ByteDance

In 2021, TikTok hit 3 billion downloads becoming  first non-Facebook App to 3 billion downloads globally
The average time spent on TikTok per day is 52 minutes worldwide
TikTok is changing the music industry not just globally but also in Kenya. It has definitely become a promotional tool for artists, brands and record labels. Nowadays when you scroll through TikTok you will discover a new song, an old song or an artist. Some people will even search for the songs or artist on YouTube, Spotify or any other music streaming services
"TikTok has become an integral part of music discovery, connecting artists to their fans and introducing brands to every corner of the community," said Ole Obermann, Global Head of Music, TikTok.
How TikTok has impacted the music industry in Kenya
Take for instance a song like Firirida. It is a Kikuyu oldie song but through TikTok it was brought back into the spotlight in early 2021. The song was recorded by Kikuyu vernacular musician Dick Munyonyi in 1986. The song did not just trend on TikTok but other social media platforms like Twitter, Facebook, and Instagram attracting several challenges.
Kenyan artists like Nameless, Wahu, Bien of Sauti Sol, Nviiri the Story Teller among others have used this TikTok to market their music too. The artists post a section of a song on their TikTok accounts that they want to be a challenge. They will then urge their fans to participate in the challenge. In some cases TikTok users automatically come up with the sections of the song they love to use in the challenge followed by a hashtag.
A song like Mbwe Mbwe by Bien, Sauti sol ft Aaron Rimbui is one of the trending TikTok challenges in 2021. As a time of this writing the #Mbwembwe had 3.6M views while #mbewembechallenge had 2.M views.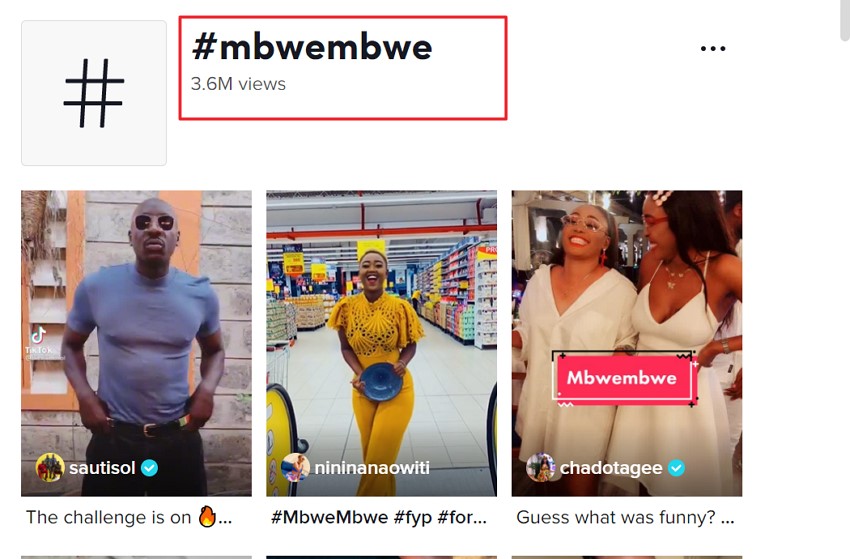 Artists are not only using TikTok to promote Music but using the user generated content from TikTok fans to share the challenges on their Instagram accounts. This eventually creates a buzz and you will generally see an organic increase of music views on music streaming services.
TikTok a Platform for Discovering Upcoming Artistes
Music marketing on TikTok does not only work for the bigwigs in the industry but also upcoming artists. As a Kenyan, you must have heard of the buzzword "Sipangwingwi " or TikTok videos and dances on the song Sipangwingwi by Exray Taniua FT Trio Mio & SSaru.
On TikTok the #Sipangwingwi challenge has amassed over 13.5M  views and on YouTube the song has over 756K views at the time of writing.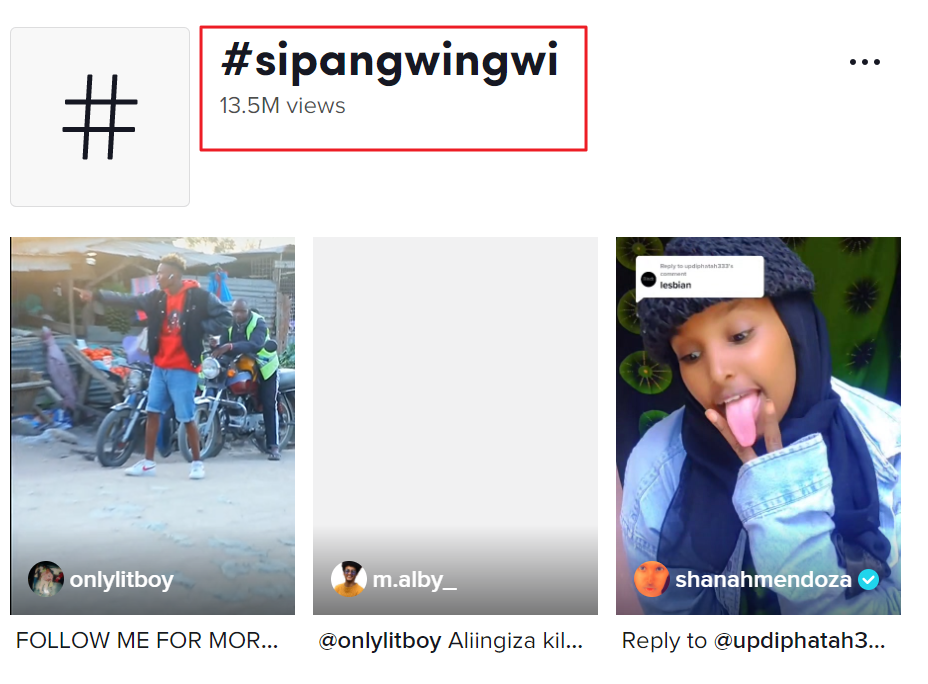 It has now become a trend for artists and record labels to use TikTok to promote their music. They also work with TikTok influencers through dance challenges to promote their music.
On the other hand, TikTok users hop on to the challenges of their favorite music and sounds. It has also become a platform to discover trending songs or sounds in Kenya. In fact, according to a TikTok Study with MRC Data on US TikTok Marketing Science, Music Perceptions Research, 75% of TikTok users say they discover new artists through TikTok and 63% of TikTok users heard new music that they've never heard before on TikTok.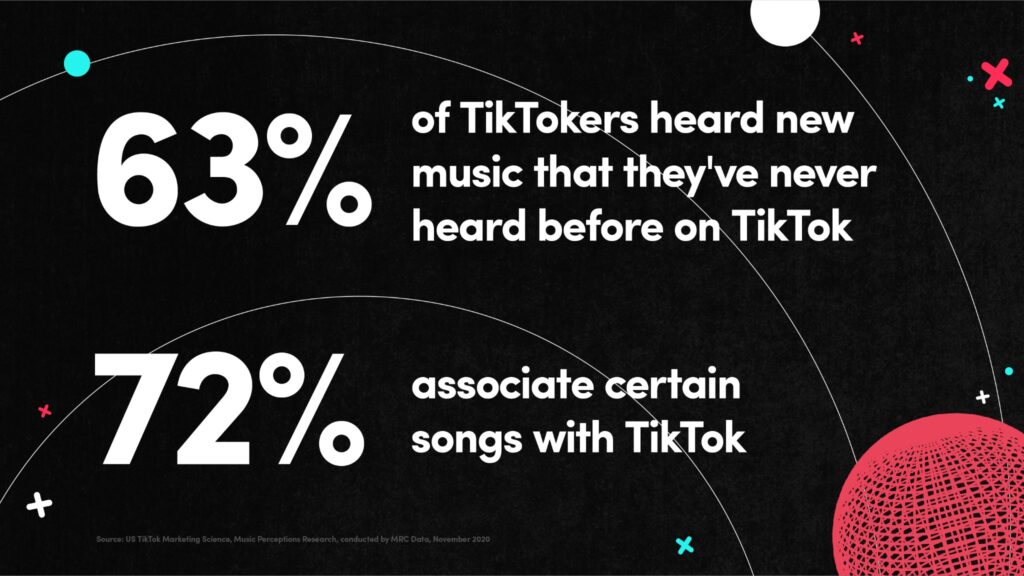 Tiktok music strategy:  How artists Can Market their Songs on TikTok
"Music and sound play a big role in our lives, and brands are tapping into TikTok's sound on environment to connect with their community in a new and engaging way. When brands embrace music and partner with artists on the platform, they see a far-reaching halo effect of cultural relevancy and brand love." says TikTok.  Therefore, as an artist, how can you tap  into the power of TikTok to promote your music? Here are a few tips:
Post Music clips of your Music videos, behind the scenes footage or even videos of upcoming songs. TikTok allows you to post 3minute videos, 60 seconds and 15 seconds clips.
Choose a category that your TikTok fans will identify you with. You can choose dances, freestyles etc.
Use hashtags mostly the title of your song and those popular within your category.
Participate in other trendy challenges relevant to your style on TikTok
Identify and work with influencers to promote your song.
Make Use TikTok Pro Analytics to understand your audience and the type of content and length of content that works best.
Bottom Line
If you are looking for ways to identify influencers you can work with and detailed analytics on music industry trends in Kenya, you can contact Brand Moran. Brand Moran is a social media listening and digital monitoring company in Kenya that allows business and personal brands to audit, listen and monitor their brand performance on social media and Kenyan web.
We provide you with real time insights and alerts whenever there is a mention of your brand online. You can also leverage our AI powered sentiment analysis to measure and grow your brand. Feel free to contact us at info@brandmoran.com